Welcome
The Galloway family has been professionally serving the Southeastern United States in the masonry business since 1942. The current management has served the Atlanta metropolitan area since 1967. We handle all types of brick, block, glass block and special masonry construction products.
Galloway's Masonry, Inc. has been and continues to be a well-established company with a strong commitment to customer service. Quality workmanship with attention to detail has become the hallmark in all of our projects, large and small.
Please review our "Professional References" page for a partial listing of General Contractors, clients and references for you to examine. Feel free to contact them for their opinions regarding our workmanship. We are confident you will find satisfied customers, as we hope you will soon be. Thank you for your time and consideration of our company. We look forward to hearing from you with your next masonry project.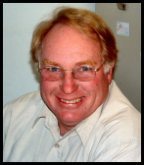 Sincerely,
Harry M. Galloway, Sr.
President
Galloway's Masonry, Inc.
is a proud member of these respected Building Associations.